Extension Hosting USDA Dairy Margin Coverage Program Update
The USDA began accepting applications for the Dairy Margin Coverage (DMC) program October 17, 2022, for enrollment in 2023.  The DMC program is designed as a risk management program, offering protection between the milk price received and the average feed price for a farm.  This program is replacing the Dairy Margin Protection Program.  The deadline to apply for this program is December 9, 2022.  More information on the DMC program can be found on the Farm Service Agency's website page at https://bit.ly/2023DMC.
---
On-Farm Cow-Calf Workshop – November 16th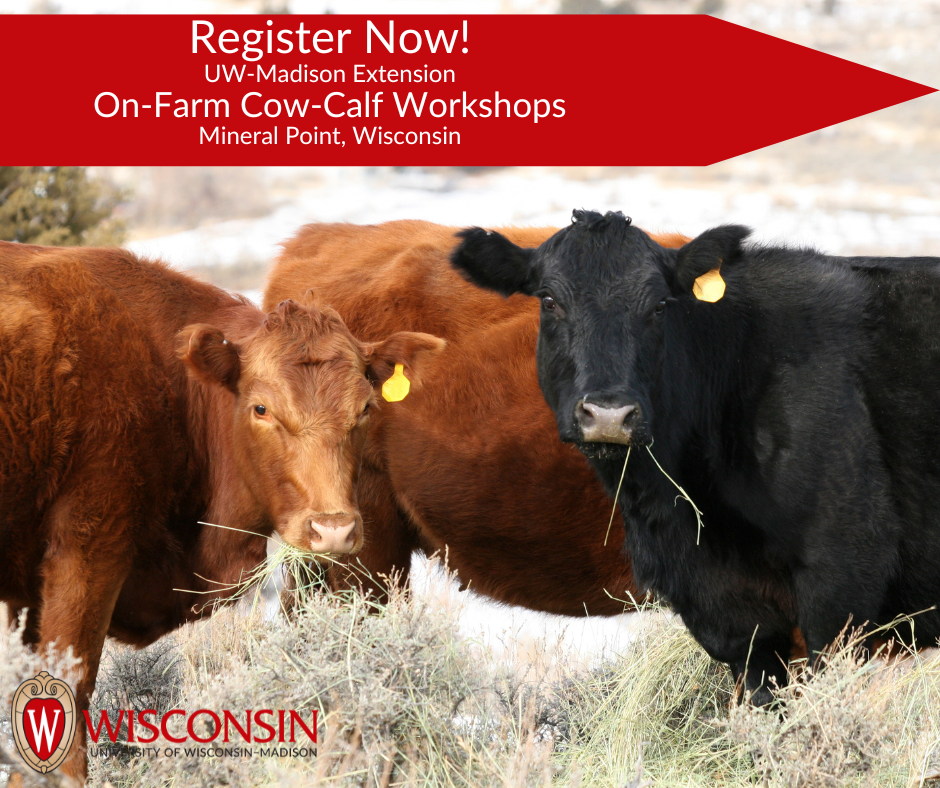 Cattle handling facilities and herd health topics will be the focus of upcoming regional UW-Madison Division of Extension On-Farm Cow-Calf Workshops. The on-farm workshops will include a tour and discussion of the host farm's cattle handling/ working facilities, discussions and presentations about herd health and preconditioning, and upcoming changes to purchasing antibiotics. The workshops should last approximately 2.5 hours, with registration beginning at 5:30pm, and a tour, discussions, and presentations from 5:30 – 8pm.
Mark Yager and Megan Yager of Yager Family Farms will host the Wednesday, November 16 event at 1592 County Rd W, Mineral Point, WI. There will be a $10/person registration fee collected at the door, with a meal provided by the Iowa County Farm Bureau. Contact the Grant County Extension Office at 608-723-2125 by November 10 to pre-register. When pre-registering for the On-Farm Cow-Calf Workshops, please leave your name, phone number, and the number of people attending. Extension reserves the right to cancel any workshop due to low pre-registration or other reasons and will contact those that have pre-registered in the event of cancellation.
Workshop presenters include UW Extension Agriculture Educators Sandy Stuttgen DVM, Carolyn Ihde, Amanda Cauffman, and Bill Halfman, UW Extension Beef Outreach Specialist, with host farms sharing their experiences with their facilities, including what they would like to change.  For more information about these or future workshops, contact Amanda Cauffman at amanda.cauffman@wisc.edu.
For a printable flyer, click here.
---
Wisconsin Pork Industry Needs Assessment
The University of Wisconsin Madison Division of Extension invites you participate in a Needs Assessment Survey for the Pork Industry in Wisconsin. Results of the survey will help determine the educational needs of Wisconsin swine producers. The Swine extension team can then shape programs to deliver valuable information to pork producers. Ensuring swine producers can be successful addressing the most critical challenges. All swine farmers are encouraged to participate in the survey regardless of size or type of farm. The survey can be accessed by going to the livestock.extension.wisc.edu website, going to the following link, or scanning the QR Code.
Survey link: https://uwmadison.co1.qualtrics.com/jfe/form/SV_aaAQ4FHaZBYsMke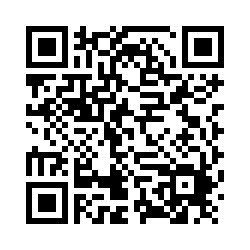 ---

Extension Horticulture & Gardening Resources for You
Do you have a question relating to horticulture or gardening?  Iowa County does not have a dedicated Horticulture Educator, but the UW-Madison Division of Extension does have an online form that you can fill out.  Simply provide basic contact information and ask your question, and your inquiry will be responded to by an Extension staff member or a Master Gardener Volunteer in your area.  You can even upload up to three photos to submit with your question!
A link to the online submission page is located to the right (scroll down to where it says "Ask a Gardening Question" and click on the "W" shield logo underneath it).  Click here for an instruction sheet that details how to fill out and submit the online form.
---

Regional Agricultural Educators Staffing Model In Effect
The University of Wisconsin – Division of Extension has moved to a Regional Agricultural Educators staffing model across the state. These positions provide research-based education to dairy, livestock, and crop producers by assessing the needs of farmers in their region and design and deliver educational programming and services to meet those needs.
Dairy, Livestock, and Crop production are the largest agricultural industries in the Southwest area of Wisconsin. The Regional Agriculture Educators have specializations in these areas and are able to offer their expertise to serve those industries and producers. Regional Agriculture Educators:
Design and deliver educational meetings and field days in a four-county region that includes Grant, Green, Iowa, and Lafayette Counties
Provide consultation on production challenges to farmers and agricultural consultants
Contribute to outreach opportunities on agricultural topics through workshops, virtual trainings, symposiums, websites, social media, and publications
Collaborate with other educators and specialists across the state and region
Engage with Agriculture Extension Committees on progress and planning
Our region, which includes Grant, Green, Iowa, and Lafayette Counties, are served by: Dairy Educator – Jackie McCarville, Livestock Educator – Amanda Cauffman, and Crops and Soils Educator – Josh Kamps.  
Dairy Educator Jackie McCarville joined Extension in 2017. Her dairy programming will focus on dairy production management including dairy calves and heifer management, animal husbandry and well-being, nutrition, and dairy x beef crosses to help dairy producers improve productivity, profitability, and efficiency while maintaining animal well-being. "I'm excited to bring my passion and expertise of the dairy industry to our local area."
Livestock Educator Amanda Cauffman joined Extension in 2018. Her educational programming will focus on Cow/Calf, Feeder Cattle, and Dairy x Beef cross production, Swine production, Small ruminants such as sheep and goats, as well as pasture management. "The regional staffing model allows for educators to specialize and develop areas of expertise and allows for more efficient sharing of unbiased, science based information."
Crops and Soils Educator Josh Kamps joined Extension in 2018. His educational programming focuses on field crop decision-making that promotes soil health and limits pest resistance.  Specific areas of interest for demonstration and field research include cover cropping, forage crop rotation, manure processing technology, and weather resiliency practices. "For me the diversity within agriculture in Southwest WI is the most interesting part of Extension outreach service. I'm looking forward to the opportunity to work within my specialized area of Crops and Soils while serving a diverse four county agricultural region," says Josh.
To contact these Agricultural Educators please contact your local County Extension Office: Grant County (608) 723-2125, Green County (608) 328-9440, Iowa County (608) 930-9850 and Lafayette County (608) 776-4820.
For a printable copy of this press release, click here.
---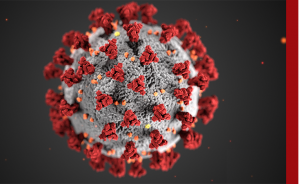 ---
Latest News from Extension Iowa County