Wisconsin Pork Industry Needs Assessment
The University of Wisconsin Madison Division of Extension invites you participate in a Needs Assessment Survey for the Pork Industry in Wisconsin. Results of the survey will help determine the educational needs of Wisconsin swine producers. The Swine extension team can then shape programs to deliver valuable information to pork producers. Ensuring swine producers can be successful addressing the most critical challenges. All swine farmers are encouraged to participate in the survey regardless of size or type of farm. The survey can be accessed by going to the livestock.extension.wisc.edu website, going to the following link, or scanning the QR Code.
Survey link: https://uwmadison.co1.qualtrics.com/jfe/form/SV_aaAQ4FHaZBYsMke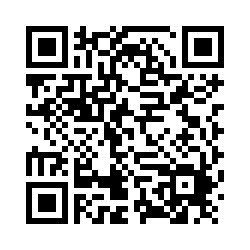 ---
Aging Mastery Program to Begin October 20th
"Aging Mastery Program" helps older adults improve their well-being on 10 different topics, including exercise, sleep, healthy eating & hydration, finances, relationships, and more.  Bridget from Extension in Green & Lafayette Counties and Ruth from Extension Iowa County will facilitate this series on Mondays & Thursdays, October 20-November 21 from 10:30-noon via Zoom.  To register, contact Ruth @ 608-930-9850.
---
StrongBodies Program to Begin in Barneveld October 4th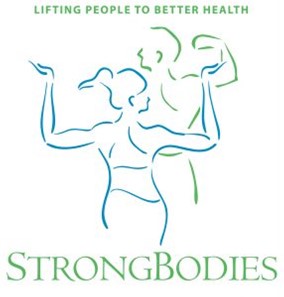 "StrongBodies" is a progressive strength training program.  It can help you increase your strength, bone density, balance, and energy.  The program is led by trained volunteers and offered in Dodgeville and Barneveld on Tuesdays & Thursdays for one hour. The next Barneveld series begins on October 4.  Call Ruth in Extension Iowa County at 608-930-9850 for more information or to register.
---
4-H Educational Experience Opportunities and Scholarships
Wisconsin 4-H is starting to plan for 2023 educational programming, which involves travel and registration costs.  An application to be considered for funds from Iowa County 4-H Leaders Association is due by September 30th.  Members eligible for these experiences will receive an invitation directly from Wisconsin 4-H through your 4-H Online email (except for the 4-H Key Award).  In order to be awarded funds, youth must be a member of Iowa County 4-H and have completed a record book for the previous year.  Club 4-H leaders will be contacted to verify record book.
For more details, check out the Iowa County 4-H home page here.   For a printable quick reference guide with details about the various educational experience opportunities, click here.
Click here to download the 2022-2023 application: PDF Version   Word Version
---
Powerful Tools for Caregivers to begin October 7
"Powerful Tools for Caregivers" is focused on self-care so the caregiver can be physically & emotionally healthy to provide better care & make better decisions for their loved one.  This 6-week series will be offered via Zoom on Fridays, October 7-November 11 from 1-2:30pm.  This series will be facilitated by Ruth from Extension Iowa County and Laura from the Green County ADRC.  To register, call the Green County ADRC at 608-328-9499.
---
Planning Ahead Program Begins September 13
"Planning AHEAD" will help people understand how to prepare for the end-of-life for themselves or a loved one and why it's important.  Topics include handling finances, advance medical and legal directives, estate planning, choices in end-of-life care, and final wishes.  This 7-session series will be offered weekly via Zoom on Tuesdays, September 13-October 25 from 9-10:30am.  Ruth from Extension Iowa County and several of her Extension colleagues will be the facilitators. To register, go to http://go.wisc.edu/SoAHEAD or call Ruth at 608-930-9850.
For a printable flyer, click here.
---

Iowa – Grant – Lafayette County Clean Sweep Event
Improperly handled chemicals can pollute ground and surface water and pose health risks for you and your family.  Clean Sweep allows you a one-time opportunity to safely dispose of these chemicals.  All Grant, Iowa, and Lafayette County residents, farmers, and agri-businesses can participate in this program.  Pre-registration is required.  You may register online at  https://go.wisc.edu/8a673k or by calling Tom Harman at the Extension Iowa County office at (608) 930-9850.
The dates/times/locations for the events are:
Friday, September 23rd from 2-6pm in Lancaster (Grant County Fairgrounds)
Saturday, September 24th from 8am-noon in Lancaster (Grant County Fairgrounds)
Friday, September 30th from 2-6pm in Dodgeville (Iowa County Hwy Dept, 109 Leffler Street)
Saturday, October 1st from 8am-noon in Darlington (Lafayette County Hwy Dept, 12016 Hill Street)
At the Clean Sweep site, a licensed hazardous waste disposal firm will collect the chemicals with assistance from local volunteers.  Disposal is simple and convenient – you will not need to leave your vehicle!
Pre-registration is required.  You will need to estimate the amount and list the type(s) of chemicals you plan to dispose.  Registrants with 100lbs or more of total chemicals will be contacted to determine if a fee is required.  Non-farm commercial enterprises must contact the waste collection company directly (Veolia North America: zack.davis@veolia.com or 262-253-3504).  Once arrangements have been made, you must call 608-930-9850 to register.
Here are some safety guidelines when preparing to transport chemicals for disposal:
Visually inspect containers before lifting.  Secure lids, caps, and covers before moving.
Leave materials in their original containers.  DO NOT mix materials!
Leave all labels in place, even if worn or torn.  If labels are missing, please list contents with a permanent marker.
Place the containers in a plastic or garbage bag lined cardboard box for easy hauling.
Use the trunk of your vehicle or truck bed.
TO REGISTER, click here or call Tom Harman at the Extension Iowa County Office at 608-930-9850.
For more information, including a list of what will and will not be accepted, click here for a printable flyer or visit the Clean Sweep 2022 page under Natural Resources here.
---

Back To School Spending Tips
With fall just around the corner, school supply lists are starting to appear in stores among the rows of bright colored folders, notebooks, pens and pencils.  According to the National Retail Federation, families with children in elementary through high school plan to spend $864 on back to school purchases. More than one-third of parents with school-age children said they are unable to afford back-to-school shopping due to inflation, and nearly half said they would take on debt shopping for their kids.   As inflation continues to rise, one-third of consumers said they are cutting back in other spending areas to cover the cost of items for the upcoming school year. Families expect to spend more per person on both K-12 and college items this year because of higher prices.  Before you head out to the stores or get online, a little time spent planning can help to stretch the budget. Here are some helpful tips to help you have all that you need as kids head back to school. 
Click here for the full article: Back to School Spending – Financial Education (wisc.edu)
---

Extension Horticulture & Gardening Resources for You
Do you have a question relating to horticulture or gardening?  Iowa County does not have a dedicated Horticulture Educator, but the UW-Madison Division of Extension does have an online form that you can fill out.  Simply provide basic contact information and ask your question, and your inquiry will be responded to by an Extension staff member or a Master Gardener Volunteer in your area.  You can even upload up to three photos to submit with your question!
A link to the online submission page is located to the right (scroll down to where it says "Ask a Gardening Question" and click on the "W" shield logo underneath it).  Click here for an instruction sheet that details how to fill out and submit the online form.
---
Preserve It Fresh, Preserve It Safe
Check out the
latest issue of the "Preserve It Fresh, Preserve It Safe" newsletter, with informative articles on making sweet spreads and canning fruit, canning with less sugar, and drying/freezing strawberries!  Click here to view a printable copy of the newsletter.
---

Regional Agricultural Educators Staffing Model Enacted
The University of Wisconsin – Division of Extension is moving to a Regional Agricultural Educators staffing model across the state. These positions will provide research-based education to dairy, livestock and crop producers by assessing the needs of farmers in their region and design and deliver educational programming and services to meet those needs.
Dairy, Livestock, and Crop production are the largest agricultural industries in the Southwest area of Wisconsin. The Regional Agriculture Educators have specializations in these areas and will offer their expertise to serve those industries and producers. Regional Agriculture Educators will:
Design and deliver educational meetings and field days in a four county region that includes; Grant, Green, Iowa and Lafayette Counties.
Provide consultation on production challenges to farmers and agricultural consultants.
Contribute to outreach opportunities on agricultural topics through; workshops, virtual trainings, symposiums, websites, social media, and publications.
Collaborate with other educators and specialists across the state and region.
Engage with Agriculture Extension Committees on progress and planning.
We are excited to announce that our region includes Grant, Green, Iowa, and Lafayette Counties and will be served by: Dairy Educator – Jackie McCarville, Livestock Educator – Amanda Cauffman, and Crops and Soils Educator – Josh Kamps.  
Dairy Educator Jackie McCarville joined Extension in 2017. Her dairy programming will focus on dairy production management including dairy calves and heifer management, animal husbandry and well-being, nutrition, and dairy x beef crosses to help dairy producers improve productivity, profitability, and efficiency while maintaining animal well-being. "I'm excited to bring my passion and expertise of the dairy industry to our local area."
Livestock Educator Amanda Cauffman joined Extension in 2018. Her educational programming will focus on Cow/Calf, Feeder Cattle, and Dairy x Beef cross production, Swine production, Small ruminants such as sheep and goats, as well as pasture management. "The regional staffing model allows for educators to specialize and develop areas of expertise and allows for more efficient sharing of unbiased, science based information."
Crops and Soils Educator Josh Kamps joined Extension in 2018. His educational programming focuses on field crop decision-making that promotes soil health and limits pest resistance.  Specific areas of interest for demonstration and field research include cover cropping, forage crop rotation, manure processing technology, and weather resiliency practices. "For me the diversity within agriculture in Southwest WI is the most interesting part of Extension outreach service. I'm looking forward to the opportunity to work within my specialized area of Crops and Soils while serving a diverse four county agricultural region," says Josh.
To contact these Agricultural Educators please contact your local County Extension Office: Grant County (608) 723-2125, Green County (608) 328-9440, Iowa County (608) 930-9850 and Lafayette County (608) 776-4820.
For a printable copy of this press release, click here.
---
Iowa County Pesticide Applicator Training
Extension Iowa County in coordination with Glenn Nice, University of Wisconsin Madison-Division of Extension Pesticide Applicator Training and the Wisconsin Department of Agriculture, Trade and Consumer Protection (DATCP), and has announced that the State of Wisconsin will be providing Pesticide Applicator Training Sessions in 2022.  Private and commercial pesticide applicators with expired certifications will need to participate to renew their certifications.
Pesticide Applicator Training (PAT) Books
You can order manuals online at the PAT Store https://patstore.wisc.edu with a credit card, or use a mail form available at https://go.wisc.edu/patbook and send it with a check. Another option is purchasing your manuals ($30 cash or check only) at the Extension Iowa County Office, 303 West Chapel Street, Suite 1200, Dodgeville, WI  53533.
Online training –NEW Option This Year!   MUST STILL TAKE TEST IN PERSON!
To navigate the online options, visit the PAT Store at https://patstore.wisc.edu. Scroll down to "Private Applicator Training" and select General Farming 100/101. Then chose B. "Online Private Applicator Training."  Cost is free for the online trainings.
This online training can take the place of in-person training. From time of starting you will have 7 days to complete the training (but it must be completed before taking the exam). Please keep the email with link to get back to the training if you leave it. Online training can be taken at any time. You will have access to training for 120 days of registration.  Once you have completed the training you will receive a Completion Receipt that you must show to the test proctor to be coded as attending a training to have the option to score 50%.
REMINDERS:  
| | | | | |
| --- | --- | --- | --- | --- |
|   | Buy Book-$30 | Classes or Self Study Book | Test Information | Test Score Required |
| Option 1 | Online $30 | Classes Online | UWEX office | 50% |
| Option 2 | UWEX Office $30 | Classes Online | UWEX office | 50% |
| Option 3 | Online $30 | Self-Study Book | UWEX office | 70% |
| Option 4 | UWEX Office $30 | Self-Study Book | UWEX office | 70% |
| Option 5 | Online $30 | In-person Class $10 | UWEX office | 50% |
| Option 6 | UWEX Office $30 | In-person Class $10 | UWEX office | 50% |
You will need to PRE-REGISTER for a testing session to take the test. To register at Iowa County, stop at the office, or call 608-930-9850.
Pre-registration and purchase of materials is required for all the sessions.  To request special accommodations please do so at least one week in advance.  The manual should be reviewed in advance of taking the class.  If you cannot attend the session you registered for, please contact the Extension Iowa County office at 930-9850 to schedule for another test session.
Bring these materials to the testing session:
Large manual – "Wisconsin Pesticide Applicator Training Manual-General Farming"; review before coming to the testing site
Number 2 pencil
Bring photo ID or complete an identification
Calculator (optional, but must be something other than a Smart Phone as they are not allowed for use during the testing period)
Any questions that you may have
If you have additional questions, please contact the Extension Iowa County office  at 608-930-9850.
---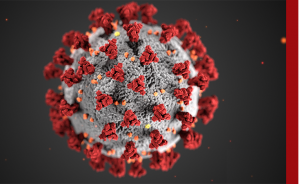 ---
Latest News from Extension Iowa County