---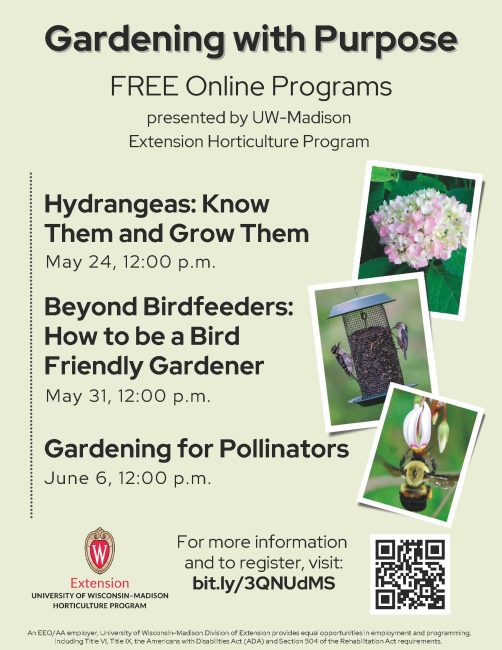 Join us for the next set of FREE online programs to learn about Gardening with Purpose! These engaging and free online programs are 20 minutes each, followed by Q&A. Registration is required for each program…. attend only one or all three! This series is open to the public. All programs in this series will be recorded.
Go to https://bit.ly/3VWHZ7e to find out more and to register!
Gardening for Pollinators
Tuesday, June 6, 12:00pm. Communities are eager to help pollinators. Discover which pollinators live in your garden or landscape and how you can foster them. Considering the stressors they face, learn gardening practices to support pollinator habitats and health.
Presented by: Susan Carpenter, Native Plant Garden Curator, UW-Madison Arboretum
This presentation will be longer than the mini-programs. To find more free online learning opportunities and resources about pollinators, make sure to visit our Wisconsin Celebrates Pollinator Week site!
To register for any of these webinars, go to https://bit.ly/3VWHZ7e
This webinar series is hosted by UW-Madison, Division of Extension, Horticulture. For upcoming events and learning opportunities go to: https://hort.extension.wisc.edu/events/
---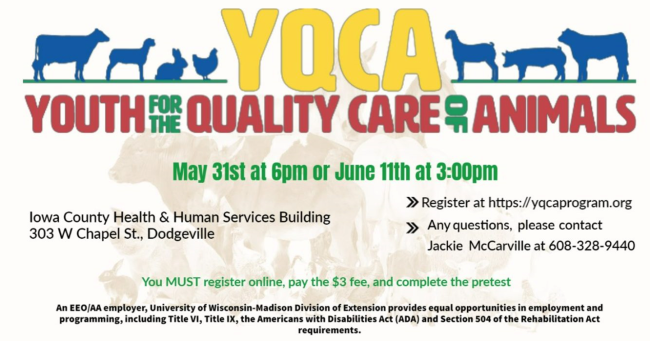 There will be YQCA training sessions on Wednesday, May 31st (6:00pm) and Sunday, June 11th (3:00pm). Both will take place at the Health and Human Services Building in Dodgeville (303 West Chapel Street). You can register for these training sessions at https://yqcaprogram.org. You MUST register online, pay the $3 fee online, and COMPLETE THE PRETEST before attending the training.
All youth who will be keeping animals overnight at the fair are required to participate in YQCA training to exhibit at the 2023 Iowa County Fair. Youth will need a current YQCA certification number to complete fair entries by the deadline of August 1st.
YQCA is not associated with Extension or 4-H, therefore you will need to contact the Help Desk at YQCA for assistance navigating the website. For a graphic showing how to access the pretest, click here. If you have any questions regarding these training sessions, please contact Jackie McCarville at 608-328-9440.
---
Important Pesticide Applicator Training Information
There are some important changes to the Pesticide Applicator Training (PAT) program for 2023. The first change is that the training manuals will NOT be sold out of the Extension Office as in previous years. Training manuals cost $40 and must be purchased online through the UW PAT store and paid for via credit card here: Pesticide Applicator Training (wisc.edu). There is a paper order form available that you can mail in with a check, which can be found here: https://go.wisc.edu/patbook. The manuals will be shipped to you directly, usually the same day that they receive the order.
You may choose a ZOOM training on the PAT Store website. If you do, you will receive a zoom link and password a few days before the class. The class will start at 9am and end at approximately 12:30pm, and you can do this from home as your own personal ZOOM session. After successful completion of the online training, you will receive a receipt that you must bring with you to the test site when you take the test. This is required for the option of scoring 50% on the test.
Online training – Available again this year! MUST STILL TAKE TEST IN PERSON!
To navigate the online options, visit the PAT Store at https://patstore.wisc.edu. Scroll down to "Private Applicator Training" and select General Farming 100/101. Then chose B. "Online Private Applicator Training." Online training can take the place of in-person training. From time of starting you will have 14 days to complete the training. Please keep the email with link to get back to the training if you leave it. Online training can be taken at any time. You will have access to training for 120 days of registration. The certification exam is given by the Extension office. Once you have completed the training, you will receive a Completion Receipt that you must show to the test proctor to be coded as attended a training.
Pre-registration and purchase of materials is required for all the sessions. To request special accommodations please do so at least one week in advance. The manual should be reviewed in advance of taking the class.
Bring these materials to the testing session:
Large manual – "Wisconsin Pesticide Applicator Training Manual-General Farming"
Number 2 pencil
Calculator (Optional, but must be something other than a Smart Phone as they are not allowed for use during the testing period.)
Know your social security number
---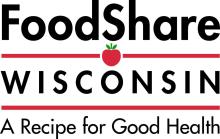 Maximize FoodShare Dollars
During the COVID-19 pandemic, a federal program gave FoodShare members extra benefits, plus the regular amount. Due to changes to federal law, those extra benefit amounts ended in February 2023. Qualifying families will continue to get their regular FoodShare amounts.
For news, updates, and resources, please click here for a printable information sheet.
---
Wisconsin Pork Industry Needs Assessment
The University of Wisconsin Madison Division of Extension invites you participate in a Needs Assessment Survey for the Pork Industry in Wisconsin. Results of the survey will help determine the educational needs of Wisconsin swine producers. The Swine extension team can then shape programs to deliver valuable information to pork producers. Ensuring swine producers can be successful addressing the most critical challenges. All swine farmers are encouraged to participate in the survey regardless of size or type of farm. The survey can be accessed by going to the livestock.extension.wisc.edu website, going to the following link, or scanning the QR Code.
Survey link: https://uwmadison.co1.qualtrics.com/jfe/form/SV_aaAQ4FHaZBYsMke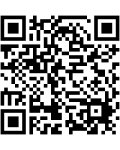 ---

Extension Horticulture & Gardening Resources for You
Do you have a question relating to horticulture or gardening? Iowa County does not have a dedicated Horticulture Educator, but the UW-Madison Division of Extension does have an online form that you can fill out. Simply provide basic contact information and ask your question, and your inquiry will be responded to by an Extension staff member or a Master Gardener Volunteer in your area. You can even upload up to three photos to submit with your question!
A link to the online submission page is located to the right (scroll down to where it says "Ask a Gardening Question" and click on the "W" shield logo underneath it). Click here for an instruction sheet that details how to fill out and submit the online form.
---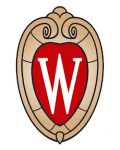 Regional Agricultural Educators Staffing Model In Effect
The University of Wisconsin – Division of Extension has moved to a Regional Agricultural Educators staffing model across the state. These positions provide research-based education to dairy, livestock, and crop producers by assessing the needs of farmers in their region and design and deliver educational programming and services to meet those needs.
Dairy, Livestock, and Crop production are the largest agricultural industries in the Southwest area of Wisconsin. The Regional Agriculture Educators have specializations in these areas and are able to offer their expertise to serve those industries and producers. Regional Agriculture Educators:
Design and deliver educational meetings and field days in a four-county region that includes Grant, Green, Iowa, and Lafayette Counties
Provide consultation on production challenges to farmers and agricultural consultants
Contribute to outreach opportunities on agricultural topics through workshops, virtual trainings, symposiums, websites, social media, and publications
Collaborate with other educators and specialists across the state and region
Engage with Agriculture Extension Committees on progress and planning
Our region, which includes Grant, Green, Iowa, and Lafayette Counties, are served by: Dairy Educator – Jackie McCarville, Livestock Educator – Amanda Cauffman, and Crops and Soils Educator – Josh Kamps.
Dairy Educator Jackie McCarville joined Extension in 2017. Her dairy programming will focus on dairy production management including dairy calves and heifer management, animal husbandry and well-being, nutrition, and dairy x beef crosses to help dairy producers improve productivity, profitability, and efficiency while maintaining animal well-being. "I'm excited to bring my passion and expertise of the dairy industry to our local area."
Livestock Educator Amanda Cauffman joined Extension in 2018. Her educational programming will focus on Cow/Calf, Feeder Cattle, and Dairy x Beef cross production, Swine production, Small ruminants such as sheep and goats, as well as pasture management. "The regional staffing model allows for educators to specialize and develop areas of expertise and allows for more efficient sharing of unbiased, science based information."
Crops and Soils Educator Josh Kamps joined Extension in 2018. His educational programming focuses on field crop decision-making that promotes soil health and limits pest resistance. Specific areas of interest for demonstration and field research include cover cropping, forage crop rotation, manure processing technology, and weather resiliency practices. "For me the diversity within agriculture in Southwest WI is the most interesting part of Extension outreach service. I'm looking forward to the opportunity to work within my specialized area of Crops and Soils while serving a diverse four county agricultural region," says Josh.
To contact these Agricultural Educators please contact your local County Extension Office: Grant County (608) 723-2125, Green County (608) 328-9440, Iowa County (608) 930-9850 and Lafayette County (608) 776-4820.
For a printable copy of this press release, click here.
---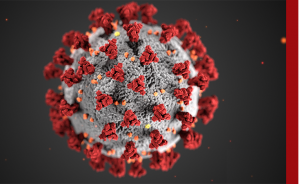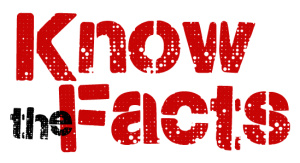 ---
Latest News from Extension Iowa County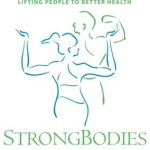 StrongBodies Sessions Begin May 2nd
StrongBodies helps adults of all ages increase strength, bone density, balance, and energy! Sessions will be at Grace Lutheran Church from May 2-11, then they will move to Centennial Park Shelter #1 beginning May 16 (NOTE: online Zoom options available upon request). For additional information or registration materials, please contact Ruth Schriefer at ruth.schriedfer@wisc.edu or […]