StrongBodies – Classes Begin in October
StrongBodies helps adults of all ages increase strength, bone density, balance, and energy!  Join us on Tuesdays & Thursdays for 10 weeks, October 12 – December 16, 2021.
For more information and a printable flyer, click here.
To register, scan the QR code with your camera or use the link below:
https://uwmadison.co1.qualtrics.com/jfe/form/SV_ddmC4Eh8e4OJSPI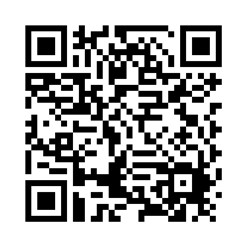 ---
TO GO OR NOT TO GO?
Making decisions about activities and events during COVID-19
The COVID-19 pandemic led to months of "Stay at Home" orders across the country. People were encouraged to stay at home to avoid the spread of the virus. Businesses and workplaces, places of worship, schools, and daycares were closed. Until most people are protected by vaccinations and health officials tell us we can relax our safety measures, it is important to continue being cautious with our behaviors and interactions.  How do you decide how or when to return to these places or who to start engaging with in-person? This guide will walk you through the decision-making process. It will help you weigh out your own risks and benefits of interacting with others in public spaces or in your homes again.
Situation
• What will the activity or event be like? Activities are lower risk when they are short, infrequent, outdoors and involve fewer people.
• What safety measures will there be (masking, outdoor setting, enough space for physical distancing, vaccination against COVID-19)?
Local Context
• How much is COVID-19 spreading locally (high daily case count, high positive testing rate)?
• Are many people still unvaccinated in your area?
Potential Risks
• Does anyone involved have a higher risk of serious illness, such as older age or health problems?
• Is it likely that someone involved has been exposed to the virus, such as at school or work?
• If someone involved does get very sick, would nearby hospitals have space to care for them?
Potential Benefits
• What are the possible benefits?
• Do the benefits outweigh the risks?
Need more help thinking this through? Read the full Extension Moving Forward Guide. For a printable information sheet, click here.
---

EXTENSION HELPS OLDER ADULTS MASTER AGING
If improving your health and well-being is a goal, consider joining the fun and innovative Aging Mastery Program® (AMP)!   AMP empowers participants to embrace their gift of longevity by spending more time each day doing things that are good for themselves and for others. The program encourages mastery – developing sustainable behaviors across many dimensions that lead to improved health, stronger economic security, enhanced well-being, and increased societal participation.
Using the program developed by the National Council on Aging (NCOA), educators from UW-Madison Division of Extension in Dane and Iowa Counties will be offering this FREE ten-session health and wellness program to older adults to help them build their own playbook for aging well.
Class topics include:
Navigating Longer Lives
Exercise
Sleep
Healthy Eating & Hydration
Financial Fitness
Medication Management
Advance Planning
Healthy Relationships
Falls Prevention
Community Engagement
The ten-class series will be held over five weeks on Mondays and Thursdays, September 27th through October 28th, 11:00am-noon.  The FREE classes will be offered via Zoom, and participants will be able to connect via computer or phone.  Registrations will be accepted through September 20th so materials and connection information can be provided to participants before the first session.  Click here to register:  https://www.eventbrite.com/e/aging-mastery-program-series-tickets-168470161789
If you are interested in learning more about the program, e-mail the facilitators at deb.neubauer@wisc.edu or ruth.schriefer@wisc.edu, or call your county Extension office below:
Dane County at 608-224-3722
Iowa County at 608-930-9850
For a printable flyer, click here.
---
Powerful Tools for Caregivers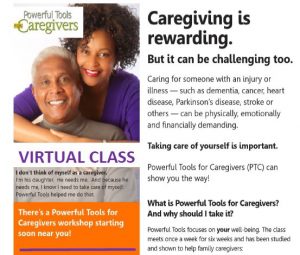 Caring for someone with an injury or illness – such as dementia, cancer, heart disease, Parkinson's disease, stroke, or others – can be physically, emotionally, and financially demanding.  Taking care of yourself is important!
Join us on Wednesdays at 10:00am from September 15 through October 20, 2021 for FREE virtual classes that will show you how to:
reduce stress, guilt, anger, and depression as well as improve emotional well-being
manage time, set goals, and solve problems
master caregiving transitions and be part of decision-making
communicate effectively with the person needing care, family members, doctors and other helpers
find and use community resources
Pre-registration is required.  Call the ADRC at (608) 930-9835.  Click here for more information.
---
Pressure Canner Testing
The Ext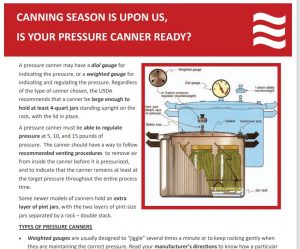 ension Iowa County office offers FREE pressure canning testing for dial gauge canners. To learn more about the types of canners, click here.  Call 608-930-9850 or email ruth.schriefer@wisc.edu to schedule your appointment!
We also have the following publications available, with instructions and research-based recipes to safely preserve your harvest:
---
The CDC Federal Eviction Moratorium Has Ended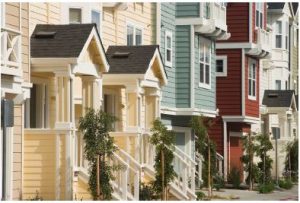 For landlords, this will allow evictions for non-payment of rent to begin again.  However, there are alternatives to eviction that may be mutually beneficial for both tenants and landlords.  For more information about what alternatives are available, please check out this information sheet:
Eviction Alternatives for Landlords
For renters, the ending of the moratorium could mean that those who are behind on payments may be in danger of losing their homes.  Here are some steps that renters can take to try and prevent eviction:
Renters – What to Do When Eviction Moratorium Ends
---
Moving Forward During COVID-19 – Deciding Who, When, & How
"Quaranteam"? "Double bubble"? These terms are showing up more and more in the media as individuals and families make decisions about when they will start to see other people again. In other families, questions are coming up about when and how it will be safe to get much needed support, like childcare or respite care.
The decision to see others or engage in activities is very personal. To help individuals and families think through these choices, Extension's Life Span Program has developed a decision guide. The guide (https://fyi.extension.wisc.edu/aging/article-topic/covid-19/) walks users through the decision-making process, helping you to weigh out your own risks and benefits of interacting with others in your home or in public spaces. Those who prefer a more interactive tool can download a worksheet and/or flowchart that will take you through a series of questions and considerations.
As always, we are eager to hear how our resources are being used. You can give us feedback by filling out this survey: https://uwmadison.co1.qualtrics.com/jfe/form/SV_6Q1n2zc95VAkpSZ.
---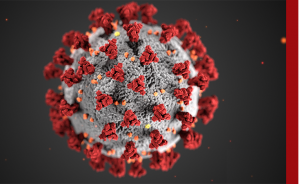 ---
Latest News from Extension Iowa County