Iowa County Broadband Survey is in the mail!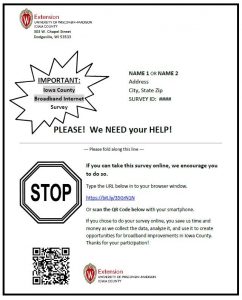 COVID-19 (Coronavirus) has changed the world we live in dramatically. Earlier this year, Safer-at-Home orders forced most of us to think differently, act differently, learn differently, conduct our daily lives differently, and work differently. One resource/service that has been in the spotlight as many have been mostly confined to our homes, is broadband internet access.
Whatever your situation is related to broadband internet access, we know there are challenges and opportunities for improvement. Without reliable and affordable broadband internet, our communities will fall behind in attracting and retaining residents and providing quality jobs, and our kids will lack access to opportunities that other school districts are building upon.
Iowa County Government and its many partners have been looking at options and potential solutions to our broadband challenges and are proactively moving forward on many fronts. To understand the needs, we must have sound data about our situation as it exists now, and where we need improvements.
The questions we need to address are what really exists in Iowa County for access to broadband internet, and how is the quality of that resource. That information is essential to moving forward with better options and new solutions. This data will be valuable as we apply for grants, look for other partners and financial resources, and develop plans to attract existing and new broadband internet service providers.
With the help of the University of Wisconsin-Madison, Division of Extension, we are conducting a survey to collect data on the availability, use, and demand for broadband internet services. Results from this survey will help support efforts to expand and improve access and quality of broadband internet services in Iowa County.
To have the most useful information, in the survey we are requesting your complete address. We promise we will not share your address publicly but will use it as a way of mapping the internet services for the county. Survey results will be reviewed and reported in a way that protects your individual anonymity. If you have questions about the survey, please contact us by phone at 608-930-9850.
The survey will take approximately 10-15 minutes. Please complete the survey no later than October 30, 2020. We appreciate your time and the information you are sharing. You can help make this change!
---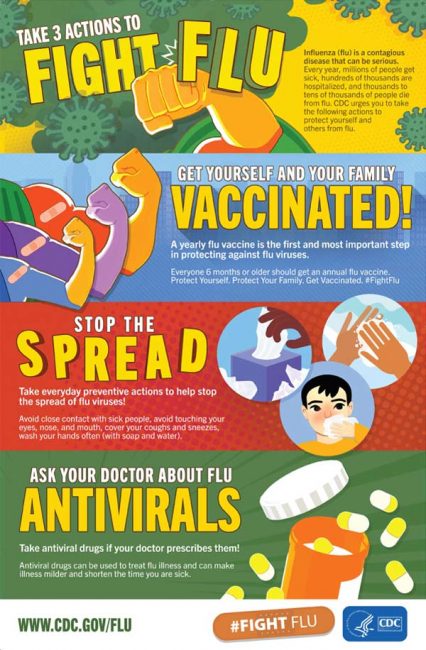 Influenza (flu) is a contagious disease that can be serious. Every year, millions of people get sick, hundreds of thousands are hospitalized, and thousands to tens of thousands of people die from flu. CDC urges you to take the following actions to protect yourself and others from the flu.
Get yourself and your family vaccinated!
A yearly flu vaccine is the first and most important step in protecting against flu viruses. Everyone 6 months or older should get an annual flu vaccine. Protect Yourself. Protect Your Family. Get Vaccinated. #FightFlu
Stop the spread
Take everyday preventative actions to help stop the spread of flu viruses! Avoid close contact with sick people, avoid touching your eyes, nose, and mouth, cover your coughs and sneezes, wash your hands often (with soap and water).
Ask your doctor about flu antivirals
Take antiviral drugs if your doctor prescribes them! Antiviral drugs can be used to treat flu illness and can make illness milder and shorten the time you are sick.
---
Family Adventures run from OCTOBER 1 TO DECEMBER 1, 2020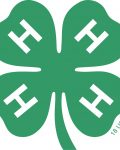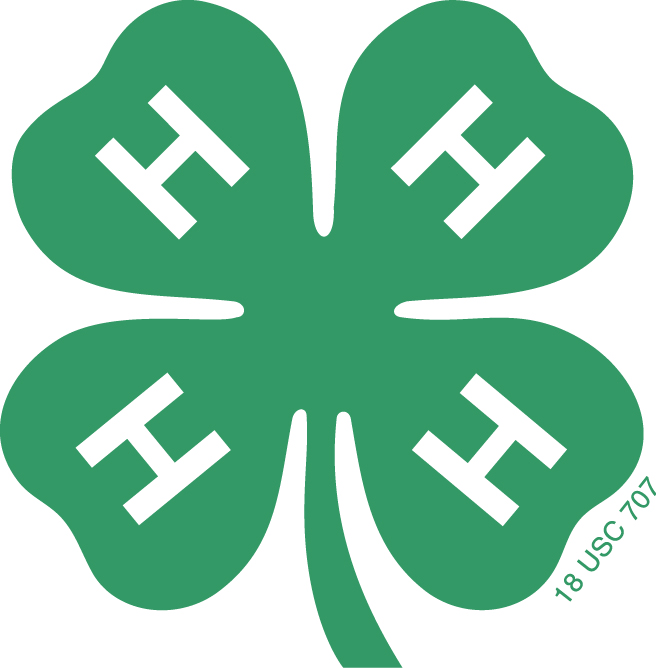 4-H Families who participate will have their family name put into a drawing for 4-H bling! For every site you visit, send your scavenger answers to sarah.weier@wisc.edu who will put your name into the drawing.
Want extra chances? Take a selfie and upload to comments under the Family Adventures post on Iowa County 4-H Facebook or email to sarah.weier@wisc.edu.
Scavenger hunt resources:
4H Family Adventures Flyer (PDF)
Iowa & Lafayette County Family Adventure Locations (Word Document)
Iowa & Lafayette County Family Adventure Locations (PDF)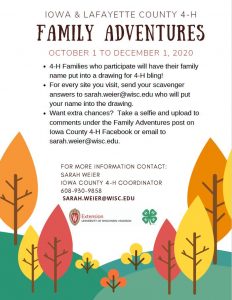 For more information contact:
Sarah Weier
Iowa County 4-H Coordinator
608-930-9858
sarah.weier@wisc.edu
---
Moving Forward During COVID-19 – Deciding Who, When & How
"Quaranteam"? "Double bubble"? These terms are showing up more and more in the media as individuals and families make decisions about when they will start to see other people again. In other families, questions are coming up about when and how it will be safe to get much needed support, like childcare or respite care.
The decision to see others or engage in activities is very personal. To help individuals and families think through these choices, Extension's Life Span Program has developed a decision guide. The guide (https://fyi.extension.wisc.edu/aging/article-topic/covid-19/) walks users through the decision-making process, helping you to weigh out your own risks and benefits of interacting with others in your home or in public spaces. Those who prefer a more interactive tool can download a worksheet and/or flowchart that will take you through a series of questions and considerations.
As always, we are eager to hear how our resources are being used. You can give us feedback by filling out this survey: https://uwmadison.co1.qualtrics.com/jfe/form/SV_6Q1n2zc95VAkpSZ.
---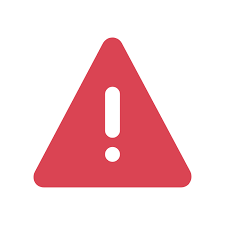 With a "safer-at-home" order now in effect for all of Wisconsin, our staff is producing resources across our program areas to help those all over Wisconsin. We will collect and link these resources as they're available. Tools for small businesses, farmers, and those looking for financial support have already been produced and given to educators to help the public. You are invited to follow along with Extension as we share the latest resources as they pertain to the COVID-19 outbreak and how Extension is responding via this page as well as the following website: https://fyi.extension.wisc.edu/covid19
Iowa County Extension Staff Are Available
Iowa County Extension is doing its part to help limit the spread of the COVID-19 virus. As UW-Madison employees, county-based Division of Extension staff across the state are telecommuting and not working from our usual shared office spaces. All Extension in-person meetings, programs, and activities have been cancelled or postponed for the next several weeks.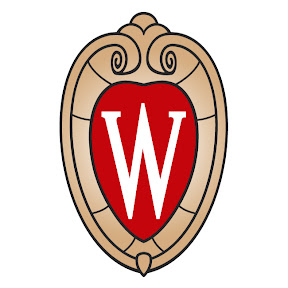 However, during the Wisconsin "safer-at-home" order, our staff is still producing and sharing resources to help our communities through this pandemic. Extension staff members are also available to provide much of their regular educational programs, although not in person. Extension educators are using video-conferencing, phone, and e-mail to conduct meetings and classes, consult with clients, and respond to questions or requests for information. Please call the Extension Office in Iowa County at 608-930-9850 to leave a message and expect a response within a couple of days. For a faster response, e-mail any of our staff members using the directory found on our website at https://iowa.extension.wisc.edu/staff-directory/
---
---
Latest News from Extension Iowa County