Financial Education for Individuals & Groups – Do you have a specific financial goal to work toward? A financial challenge to overcome? A commitment to financial improvement? Extension in Iowa County offers education and support on a variety of financial topics. Each request is tailored to the interests of the individual or group and is provided at no cost. Want to learn more? See below…
Financial Well-being Flyer (PDF)
---
Struggling with the financial impacts of COVID?  Benefits are still available!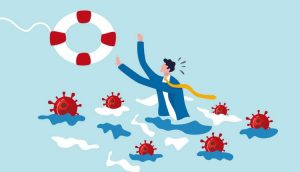 The COVID-19 pandemic continues to impact this country, and it may be hard to figure out what resources are out there or what help you can get now. There is still some aid available through the federal government. From automatic benefits, such as the Child Tax Credit, Student Loans, or free credit reports to benefits that you can apply for to aid with housing, finding a job, food assistance, and more, click here to find out what assistance options are available.
We've also gathered a list of tools, suggestions, and ideas to help cope with the financial impact of COVID-19.  Click here to learn more.
---
UW Mindful Money Moments
Check out the University of Wisconsin-Extension Family Living Programs Facebook page for our Extension video series, UW Mindful Money Moments. Each week, our Financial Security Team educators will feature a specific topic like accessing your credit report, saving strategies, reasons to create and follow a spending plan, and many more. Watch, learn, and share!
---
Financial Security During COVID-19
During the COVID-19 pandemic, Extension's Family Financial Security team has developed and compiled a variety of resources to support individuals and families on topics related to the specific challenges that many people are facing. For up-to-date financial resources visit this website: https://fyi.extension.wisc.edu/toughtimes/covid-19-financial-resources.